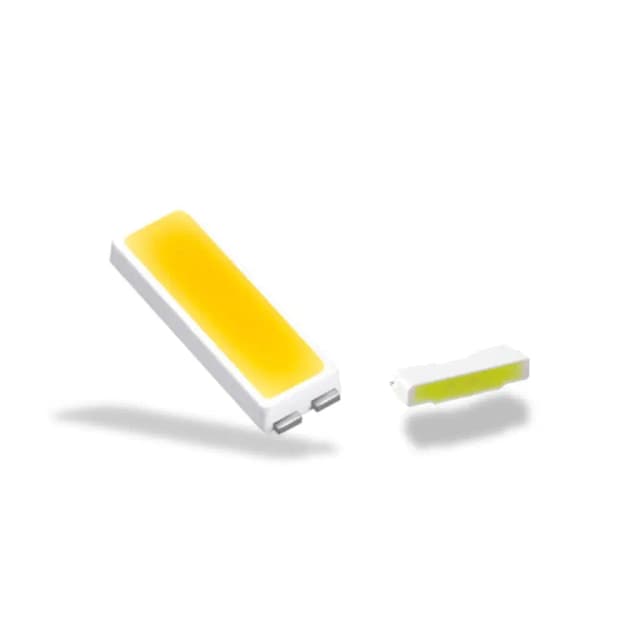 VividColor NoBlue™ LED & Mini-LED
Description
Dual-Emitter, 3-Mode LED's feature color emission spectrum matched for LCD panel backlights with 1) Wide-Color Gamut mode, 2) NoBlue™ eye-safe night time mode, and 3) DayBright™ combined high-brightness mode. Ideal for applications needing both High-Dynamic Range (HDR), and eye-safety with low blue-hazard (as per ANSI Z87.1 and IEC ) and low sleep disturbance (Melanopic ratio).
Typical Application: VividColor™ LED assemblies and backlights for LCD panels aiming for VESA DisplayHDR 600 to 1200 requirements.
Note-well: Packages are 4 leads, dual-emitter, with two separate A-K circuits, one per emitter. The LightBridge™ LED Controller compatible with 4-pin LED's is also available.
Please enter an amount that is at least
10000
Additional details
7020 : 7.0 L x 2.0 W (mm) Face-emitting, 4-pin 3806 : 3.8 L x 1.8 W x 0.6 H (mm) Side-emitting, 4-pin CSP : 0.250 x 0.250 (mm) 4-pad Chip-Scale Package (CSP) Mini-LED Provided on Tape & Reel Requires: completing the VividColor NoBlue Technology License. Data-sheet available on request: info@pixeldisplay.com